Weed Lecture Sept. 14: Inspiring One Another to Be Bold, George Lakey
This year's Weed Memorial lecture will be Sunday, September 14, at 1pm. George Lakey will be speaking to us on the topic of: INSPIRING ONE ANOTHER TO BE BOLD: Applying what Friends learned from the LGBT struggle to climate justice.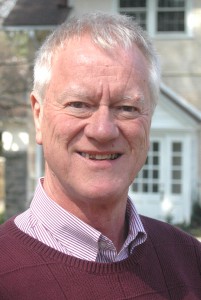 Rather than being intimidated by the enormous challenge of the climate crisis, Friends might learn from the enspirited and rapid change catalyzed by LGBT activism, in which Quakers have played a part.  Beneath the surface differences in the two movements are surprisingly common themes, including a re-visioning of what it means to be a community.
George Lakey startled the Quaker world when he came out to the FGC plenary in 1974's keynote.  He became a gay activist outside as well as inside the Society of Friends, as well as participating in the civil rights, peace, and economic justice movements.  He's keynoted many Yearly Meetings in the U.S. and abroad, led 1500 social change workshops on five continents, and co-founded the Movement for a New Society, Training for Change, and Earth Quaker Action Team (EQAT).  A professor at Swarthmore College, his eighth book is Facilitating Group Learning.
Ernest and Esther Weed were long time co-directors of the House during its formative years. In their memory Beacon Hill Friends House presents an annual lecture delivered by a distinguished Friend on an aspect of Quakerism of interest to the wider Quaker community.