Concert at BHFH 11/9: Eva Walsh + Letitia VanSant
Join us for a concert at BHFH on Monday, November 9, 7:30pm with Eva Walsh and Letitia Van Sant. We loved having them this past March and they are back again!

$10 suggested donation, no one turned away for lack of funds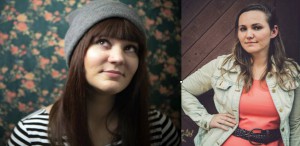 EVA WALSH
Eva Walsh is a fun-loving folk-pop singer, fiddler and songwriter from Boston who delivers a heartfelt performance of charming original songs and smiles. Equally influenced by a catchy pop song, a jazz standard and an old-time stringband breakdown, her music and her sweet sincerity make her a delightful performer you don't want to miss.
Hailing from 17 years of intense training and classical violin performance in Minnesota and Nashville, Eva originally picked up the ukulele and a collection of other instruments as a stress-relieving hobby. Eva is now a unique sound in the Boston music scene, performing frequently as a solo artist and adding her fiddle & voice to a growing number of respected artists across New England, including the folk-punk rock band Kingsley Flood.
LETITIA VANSANT
Letitia VanSant's
distinctly intimate voice and down-to-earth stage presence are nothing if not utterly sincere, and her intricate melodies deliver simple truths about human nature and society. Many shows turn into conversations with the audience, and listeners are often surprised by the trust that she places in them–sharing vulnerable stories, inviting honest reactions. Her solo debut album Breakfast Truce, released in 2012, features charming arrangements on the ukulele, banjo, and acoustic guitar, with a sound ranging from roots rock to traditional old time to warbling indie folk.
As her confidence has grown, VanSant has revealed more of her worldview, issuing thought-provoking challenges to herself and her listeners. Her most recent album, Parts & Labor, reflects on the profits-over-people mentality that exploits working families and the communities in which they live.