A Potluck Full of Pockets
March 25, 2021 | by Jen Higgins-Newman, BHFH Program Manager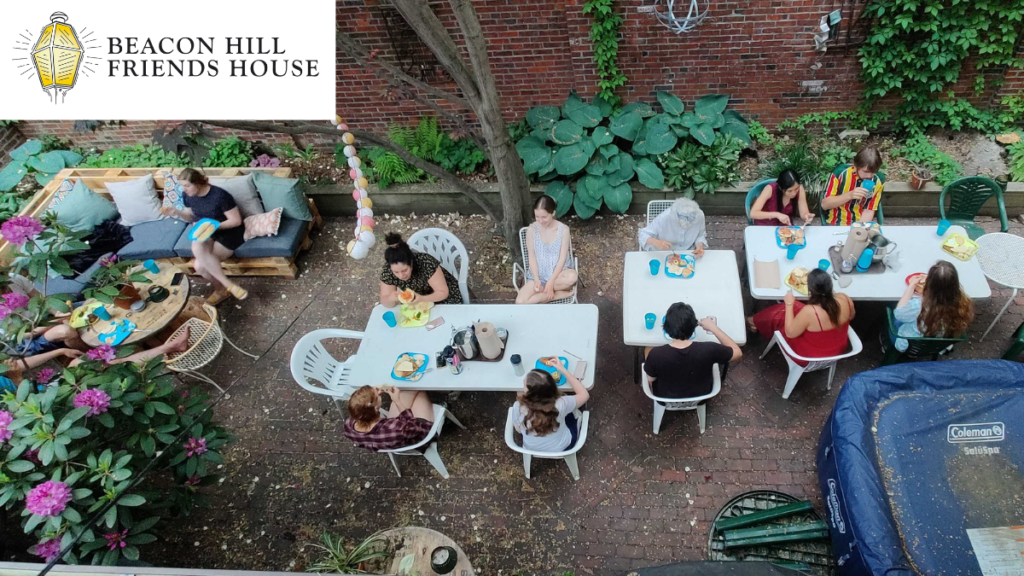 Dear Friends,
On Saturday, May 22, our long table, set up in the meeting room, was filled with "pockets" — or food that has some filling encapsulated in carbs.
People brought potstickers, pizza pockets, blueberry hand pies, pupusas, pigs in a blanket, and more — and we enjoyed the food together in our courtyard.
We began this tradition of special dinners to welcome new residents during the pandemic. It was a way for us to celebrate the new, and remind all of us of the joy of community living — even amid a particularly difficult time to do so.
As the second summer of the pandemic arrives, and we continue in the liminal, in-between space of "in-pandemic" and "post-pandemic," we're also reflecting on what traditions, activities, and learnings we want to keep with us as we embark on a return to what was before.
In our residential community, residents have shifted into spending more time together (at least more than in my time as a resident here). We're creating more opportunities to hang out — to go to the beach, to play games, to eat dinner on a night we don't normally eat together.
For BHFH's public programs and events, we've forged new connections with participants both inside and far outside the Boston area. We realize the importance of having many different ways to engage, and we plan to continue offering online and hybrid programs along with our in-person offerings.
We have learned so much over the past fourteen months, and been through so much together. It's worth holding onto the potlucks full of pockets, and the pockets full of joy we have discovered.
In Light and Community,
Jen