"Hello again, tree"
Tuesday, September 28 | Cat Green, BHFH Program Fellow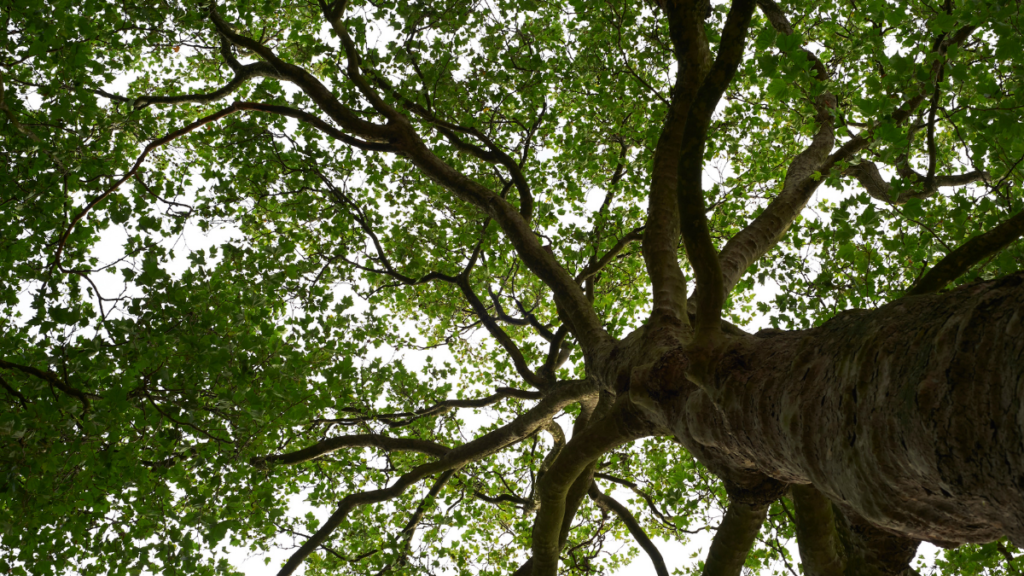 Dear Friends,
I talked to a tree the other day. It was Wednesday, and at MIDWEEK, we were reading poems by Mary Oliver and reflecting on them. The second poem we read was an imagined conversation between the poet and a fox, and we were encouraged to imagine our own conversations with a being in nature that we'd like to speak to.
I chose my favorite tree from college, a low, expansive tree that covered a walkway I often used. I wrote "Hello again, tree," and the rest of the conversation flew out of my pen. The tree told me things I didn't know, things I didn't want to hear, and things I couldn't quite believe. The person I was when I walked beneath that tree was a character in a tragedy, and the tree knew that that's still at least a little true.
I have only lived in the Friends House for two and a half weeks, but already I am learning to listen differently. I am listening to the tree I used to love, and it is telling me the truth. I am listening to the people around me, people whom I would never have met but for the chance of us all choosing to live together. I am listening to them when they share gratitudes and struggles and joys. I am listening to the silence that comes each day, and finding more and more of myself in it.
The tree had something to tell me. So, I think, does everything, if I just listen.
In peace,
Cat (BHFH Program Fellow)