The Second Time Around
Judah Leblang | 1.31.2022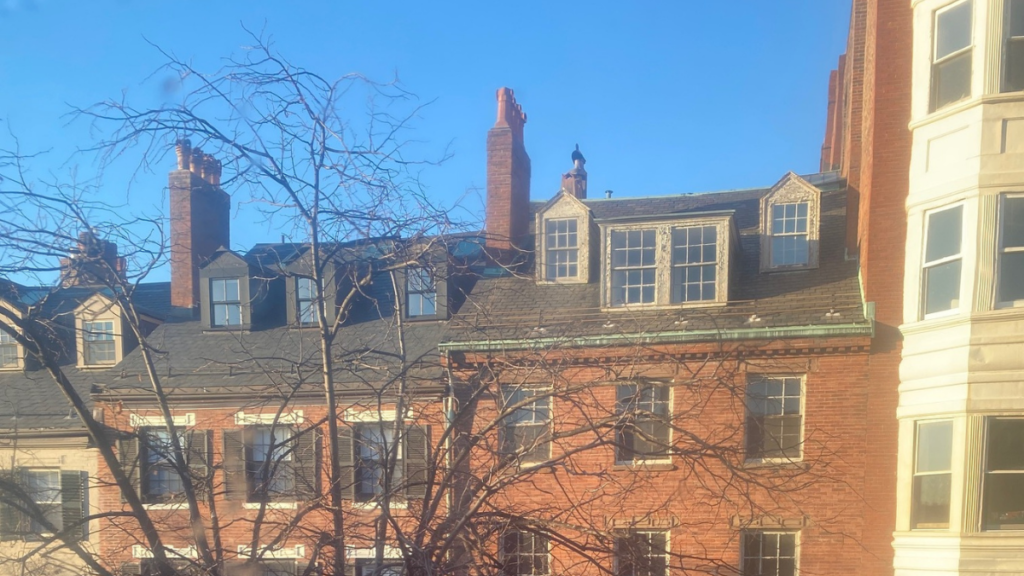 I wake each morning, look out at the filtered light of Chestnut Street, and experience a curious sense of deja-vu. The bare trees backgrounded by the red brick rowhouses across the street, black shutters framing narrow windows, the gas lamps and a dusting of snow are straight out of Currier and Ives, which takes me back to the winter of 1994, when I first came to live at the Friends House.
This is my second time around at BHFH. Back then, I had the same view I have now; I'm literally in the same room. But in '94, I was a young man in my 30s, searching for community in Boston after my experience living in a yoga ashram/retreat in Western Massachusetts. I planned to stay here for just a few months, but the friendliness of BHFH residents, and my sense of having a place to land led me to stay for the maximum (at that time) two years.
Fast forward 25 years, and I'm back – both grateful to be here, and a bit sad. If life had gone according to my plans, I would have had a long-term relationship, and would be part of a couple, my husband and I active in our community but ensconced in our own home.
But man plans, and God laughs, and so here I am.
I'm a single gay man in my 60s, a writer without a day job. Living alone in a pandemic, I felt increasingly isolated, fundamentally alone in my one-bedroom apartment. And so, I took a leap of my shaky faith, reapplying to the safe haven I had found almost 30 years ago. Last October I moved in, and felt a sense of coming home, the house so familiar my body relaxed into the physical space almost immediately.
My former housemates from the '90s are all gone, scattered to the four winds; I've lost touch with most of them. But after three months with my new housemates, I'm developing a new sense of community and connection, friendship, and belonging. This time around, I'm the oldest resident, and yet I'm still in transition, still pining for a special relationship, and still unsure of what's coming next, beside old age.
But that's the thing about this residential community: it's designed for people in transition, and during these strange times, we're all living in the unknown, both at BHFH and beyond.
In the meantime, I wake up, look out my window at the familiar view and am struck by my good fortune, a sense of gratitude I do not take for granted.