The World we Dream About
March 2, 2022 | Cat Green, BHFH Program Fellow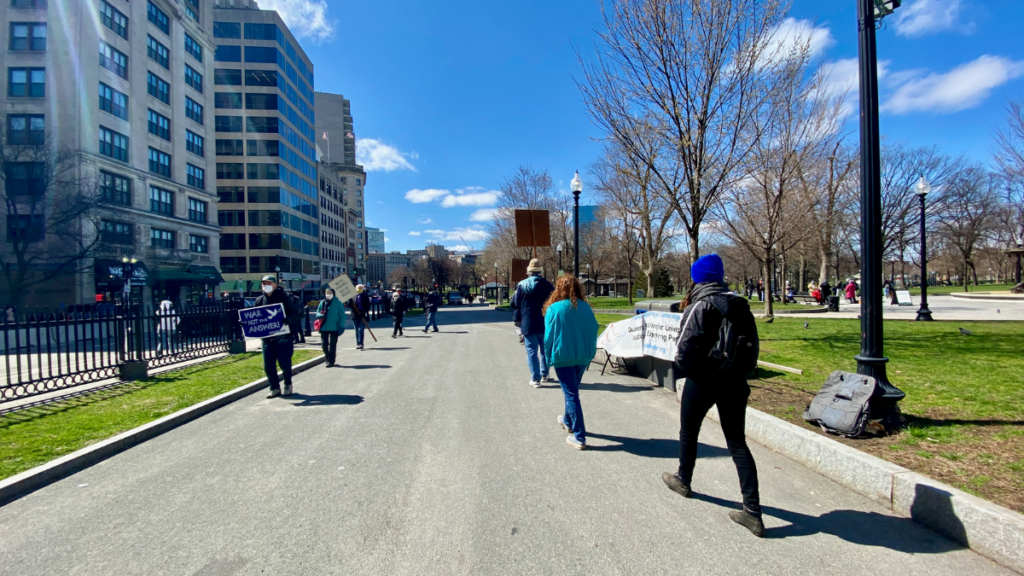 We are holding so much in these times. Here at the Friends House, residents are wondering how we can take action in the midst of a new war and continuing injustices that run deep. The list of crises facing our time only grows, each new one compounding upon the old ones. We send money to our Ukrainian friends, we watch the news, we march down Newbury Street waving blue and yellow flags, but still, the problems we face seem too big, and our voices too small.
So what should we do? What can we do, while also being present to our communities? In a way, activism is like exercise: it's better to walk for ten minutes than to walk for zero. It's better to pursue activism in the ways that fit in with our lives, even if that seems small, than to not pursue activism at all. For the past two months I've been planning a new program series for BHFH, "Field Notes," where we'll be having conversations with activists across a number of issue areas. I'll confess that right now, it feels terribly small.
But I've always believed that change starts with relationships. Talking feels like almost nothing, but conversations spark action and action sparks change. There's a line from a musical I think about all the time when I feel small: "Let the world we dream about be the one we live in now." We have to build that world ourselves, and sometimes we just have to act like it's already here. The world I dream about is one where I have deep, abiding relationships with the people I care about, and we collaborate to care for others. I think having these conversations is a piece of that, a first step. I'd like to invite you to join me for our first Field Notes on Tuesday, March 8, at 7:30, where Carrie Cullen will be talking about intersectional climate justice.