Staff
Nils Klinkenberg has served as executive director of the Friends House since June 2017. Before joining BHFH, Nils most recently spent six years in Washington, DC working as a consultant for the U.S. Environmental Protection Agency and other state and federal agencies. He grew up attending Framingham (MA) Friends Meeting of the Religious Society of Friends (Quaker), very active in the youth programs of New England Yearly Meeting as a participant and later as a volunteer staffer.
Nils holds a B.S. in Mechanical Engineering from the University of Rochester and an M.S. in Strategic Leadership toward Sustainability from the Blekinge Institute of Technology in Sweden. He is on the board of directors of StartingBloc, a social impact leadership-development fellowship. Nils holds a long-time interest in the dynamics of community and the factors that support strong feelings of connection in groups.
Jeff Edenberg, BHFH's residency & operations director, joined the Friends House as the residency manager in January 2017. He has been involved in community living for over 10 years. His first experience of the co-op life was during his time at Lawrence University, where he earned a Bachelor of Music in Horn Performance. Since graduating in 2011, Jeff has traveled the country, working variously in food, community, music, and the arts.
Though much of his recent past has been spent on the road, Jeff is a homebody by nature and is enjoying putting down some roots at BHFH. The highlight of living in Boston full-time is being close to family and old friends, but staying in one place also gives Jeff the opportunity to build new relationships, take art classes, and hoard houseplants. If he's not in the office, you can find Jeff on the deck, in the kitchen, or at the ballet.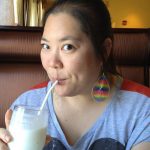 Vickie Wu became BHFH's resident chef and kitchen manager in April 2017.  This is her first experience with intentional community life and she is loving it! A former banquet/catering chef, Vickie is amused when people ask her about the challenges of cooking for 20 every day. It's a cakewalk compared to custom banquets for hundreds of people every day!
Vickie grew up just outside of Anaheim, CA, and moved to Worcester, MA for college where she attempted to get a degree in biomedical engineering but ended up with a degree in theatre instead.  In her spare time, she continues to enjoy being involved in local community theatre. Occasionally she also updates her blog and website at www.vickiewu.com.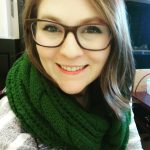 Jennifer Higgins-Newman joined the staff of the Friends House as the program manager in January 2020 — but has been a part of the community here since July 2017 as the clerk of the Quaker Learning Committee. Prior to joining the staff at BHFH, Jen worked in nonprofit outreach and advocacy, most recently for The Public Interest Network, where she wrote and designed content for environmental and public interest advocacy groups.
Jen has a B.A. in politics and philosophy from George Fox University and a Master of Theological Studies degree from Vanderbilt Divinity School. She lived in a community similar to the Friends House when she studied abroad at Oxford University through the Scholarship and Christianity in Oxford program. Jen is a member of Beacon Hill Friends Meeting and lives at the Friends House with her spouse, Ryan. In addition to her work at BHFH, Jen serves on New England Yearly Meeting's Living Faith Gathering planning committee and is a regular volunteer with the Boston Debate League.