Beacon Hill Friends House has two boards, the Board of Managers and the Corporation. Pictured below (with brief bios) are all 12 members of the Board of Managers, followed by three members of the Corporation Board (with the photos and bios of additional Corporation Board members to be added as they become available).
The Corporation is comprised of representatives from the quarterly meetings of New England Yearly Meeting and meets annually to approve the budget and the membership of the Board of Managers.
The Board of Managers meets four times a year to provide oversight for the work of the House and to assist in the operations of the house. It is comprised of local Friends, two residents of the House, a representative from Beacon Hill Friends Meeting, alumni and others who care about the organization.
Board Committees 
Building & Grounds Committee

Personnel Committee

Development Committee

Finance Committee

Nominating Committee

Quaker Learning Committee

Quaker Action Committee
The Board of Managers:
Lisa Bjerke is a current resident at Beacon Hill Friends House. Lisa joined the Board in 2017 as the clerk of the Building and Grounds Committee. She enjoys the community living, learning about Quaker process, and the stewardship of the beautiful building with all its charm and challenges.
She is the program manager for change management at GreenerU, a mission-driven energy efficiency and sustainability firm that supports higher educational institutions in leading the way in addressing climate change. Lisa grew up in Sweden, attended United World College, is a 2013 Watson Fellow, and has an MPhil in Human Ecology from College of the Atlantic. She loves running, biking, and climbing, and has a passion for discarded resources management.
Michael Brown has served as Recording Clerk (Secretary) of the board since 2016. Michael first lived at the BHFH during his sophomore year at Suffolk University (2008-2009) and moved back to the House in 2013 – 2014. Professionally, he has worked as a project manager, freelance translator (English – German) and is currently pursuing a career as a software engineer.
Michael was raised in an Episcopalian family. He was drawn to Quakerism because of The Promise that we recognise the Light that shines in everyone. This is especially relevant to him as a gay man.  Michael plays in an activist brass band, Second Line Social Aid Pleasure Society Brass Band and is a part of the Honk! community.
Monroe Chase, a resident of the Beacon Hill Friends House for the past 3 years, has been on the Board for approximately 18 months. His professional background includes areas of Property and Casualty Ratemaking, Life Insurance  and Financial Planning.
Monroe is a Board Member and Co Chair of the Fundraising Committee at the Louis D. Brown Peace Institute a (501c3) that provides services for families of murdered victims in Boston and surrounding communities. He is also an active member of Trinity Episcopal Church Boston serving on the Anti Racism Committee which focuses on dismantling racism in the areas of Institutional, Cultural and Personal.
Monroe immigrated to the United States from Barbados, where he was born, in order to study economics at Fordham University.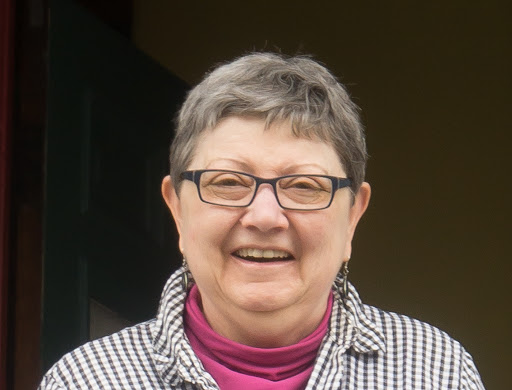 Charlotte Hett is a representative of Beacon Hill Friends Meeting to the Beacon Hill Friends House Board.  She is a member of the Quaker Learning Committee and is excited about what is happening as the Strategic Plan for programming is being actualized.
Charlotte's journey to learning about Quakerism started in 1969 when she worked and lived at the New England Friends Home, a retirement home in Hingham, Massachusetts. She worked there with her husband, a theology student and was later joined by their son who was born in 1971.
In midlife Charlotte graduated from the Presbyterian School of Christian Education.  Years later she worked in Head Start and a friend invited her to come to Beacon Hill Friends Meeting for worship. Her spiritual journey took a positive turn when she realized how nurturing the silent, waiting worship was. The community was welcoming. She stayed and continues to learn and grow there.
Nils Klinkenberg has served as executive director of the Friends House since June 2017 and serves on the board as an ex-officio member. Before joining BHFH, Nils most recently spent six years in Washington, DC working as a consultant for the U.S. Environmental Protection Agency and other state and federal agencies. He grew up attending Framingham (MA) Friends Meeting of the Religious Society of Friends (Quaker), very active in the youth programs of New England Yearly Meeting as a participant and later as a volunteer staffer.
Nils holds a B.S. in Mechanical Engineering from the University of Rochester and an M.S. in Strategic Leadership toward Sustainability from the Blekinge Institute of Technology in Sweden. He is on the board of directors of StartingBloc, a social impact leadership-development fellowship. Nils holds a long-time interest in the dynamics of community and the factors that support strong feelings of connection in groups.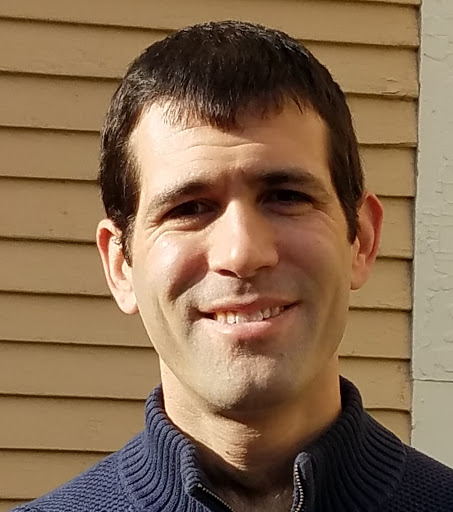 Ben Lawent was a resident of the Beacon Hill Friends House from 2011-2015 and has served as clerk of Quaker Action Committee since 2017.  
He grew up in Milwaukee, attended the University of Wisconsin-Madison, and works as an actuary.  
In addition to volunteering at BHFH, Ben serves on the steering committee of Indivisible Somerville, and he is also an avid reader, meditator, and hiker.
Ben Lynch, who lived at BHFH from 2013 to 2017,  joined the board as a resident representative in 2014. He later served as Clerk of the Strategic Planning Committee, helping lead the collective discernment that produced our strategic plan. Now he serves as Clerk of Personnel Committee and is a member of Quaker Action Committee.
A lifelong Unitarian Universalist, Ben is interested in a variety of religious traditions, including Quakerism. He received his Masters of Theological Studies from Boston University, where he explored the intersections between phenomenology/existentialism and Christian theology. Ben spent most of his 20's as an errant wanderer, living at a Benedictine boat building community in Maine and serving as a Peace Corps volunteer in Outer Mongolia.
Ben now works as a counselor and administrator at a tuition-free private middle school for under-served girls in Lawrence, MA. He is pursuing a certificate in nonprofit management and leadership from the Institute for Nonprofit Practice.  
Cliff Putney has served intermittently on the Beacon Hill Friends House Board since 1990.  He was clerk (chair) of the board from 2003 to 2006. Cliff was a resident of the House in the early 1990s, and he is a longtime attender of the Beacon Hill Friends Meeting.  
Cliff teaches U.S. history at Bentley University, and he has produced several books, including A Jubilee History of the Beacon Hill Friends House (co-edited with Sarah Spencer in 2007).  Cliff holds degrees from Hampshire College, Harvard Divinity School, and Brandeis University. He likes to do artwork, and some of his pictures adorn the House.
Suzanna Schell grew up in Doylestown Monthly Meeting, PA and was active in Philadelphia Young Friends and Weekend Workcamps.
She began attending Beacon Hill Meeting in 1993 with her daughter Lucina. As a family, they were drawn into Quaker activities through Youth Programs and Friends Camp. Lucina attended Cambridge Friends School (CFS) and Suzanna was CFS director of development and communications from 2003-2009.
She was treasurer of Salem Quarterly Meeting; and a member of the NEYM Permanent Board from 2007 to 2017. She clerked the Ad-Hoc Legacy Gift Discernment Committee to consider what to do with the proceeds from the 2013 sale of the New England Friends Home. She is co-clerk of the Legacy Gift Committee, a funding program supporting the ministries of New England Friends..
Suzanna loves the Quaker practice of corporate discernment in the quest for deeper truth. She describes her spiritual path as being called to "worship the divine mystery."
Scott Smith grew up in Fallsington Friends Meeting, Pennsylvania, joining Beacon Hill Friends Meeting in the early 1990s. Over the years he has held many positions at BHFM, including Treasurer and Recording Clerk. Scott joined the board of Friends House as clerk of Finance Committee in 2016.
He has a PhD in Transportation Systems from MIT, and spent his career in both private sector and government, focusing on the application of information systems to improve transportation safety and efficiency.
He and his wife, Karen, live in Arlington, Massachusetts, where Scott is active in town government, as a member of the Transportation and Bicycle Advisory Committees, as well as having served in Town Meeting from 2007 to 2017.   
 The Corporation Board (partial listing; additional bios will be posted when available)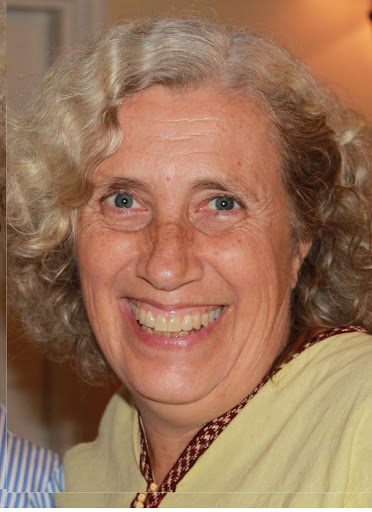 Minga Claggett-Borne grew up a Girl Scout, a life guard and an artist.She was raised by Friends at Third Haven Meeting near Chesapeake Bay. Her elders were a mix of Southern gentile and Black civil rights advocates. These Friends who joined desegregation were the predecessors of Black Lives Matter and Showing Up for Racial Justice. I hope to honor this legacy. Minga works with refugees in Sanctuary to harbor them and to stop hateful US deportation.
Since 1985, Minga has been a member of Friends Meeting at Cambridge, a Meeting of 400+ members that is building a community that loves, learns and openly confronts conflicts. Minga is active on the Youth Ministries committee and leads workshops on Stopping Violence; Cultures of Peace and Exploring the Quaker Way.
Minga works as a family psychotherapist, hoping that we can support one another to transform hurts into cultures of peace. Blog: pedalseeds.net/
Shaiah Emigh-Doyle joined BHFH as a member of the corporation board in June, 2018, representing Vassalboro Quarter. Although raised with Acadia Friends Meeting in rural Maine, Shaiah became personally involved in Quakerism as a young adult when they began attending New England Yearly Meeting retreats for young people.
Shaiah believes that BHFH is an especially good point of connection for folks in Maine who are curious about Quakerism, looking for spiritual community, and, as the appeal for moving toward urban centers increases, find themselves in and around the Boston area.
Shaiah holds a B.A. in Anthropology from Smith College and is working on their M.A. thesis at Columbia University. Still unsure where 'home' is, Shaiah divides their time between New York City, Maine, and Vermont. Shaiah speaks English, Spanish, Swahili, Arabic, and Hebrew. Shaiah loves talking to strangers, cooking, sewing, and repurposing old furniture.
Cheryl Mitchell is a member of Middlebury Friends Meeting in Vermont and is a representative of the Northwest Quarter of NEYM.  Cheryl and her family live on Treleven Farm, also home Wren's Nest, a nature based pre-school, and Treleven, Inc.
Cheryl and her husband, Don, met at Swarthmore College, and became engaged with BHFH when their daughter, Anais, lived there. Cheryl and her son, Ethan, frequently stayed at the House when her daughter-in-law, Susannah, was treated at Dana Farber.
Cheryl, who earned a doctorate from the Union Institute and University in Social Policy and Spiritual Practice, has worked in child care, affordable housing, immigration rights, health care access, disability rights, and criminal justice reform. She has taught at UVM, Union, CCV, St. Michael's and Middlebury. She worked for VT Gov Howard Dean, as Deputy for the Agency of Human Services, and most recently has worked with higher ed institutions in early care and learning.