Announcing Our New Executive Director
Nils Klinkenberg, a lifelong Quaker with strong experience in community-building, leadership and mentoring, has been hired as the new executive director of Beacon Hill Friends House. He succeeds Holly Baldwin, who will conclude more than 11 years of dedicated service leading the House next month.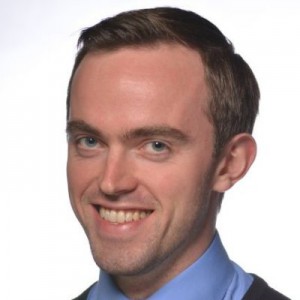 For the past six years, Nils has managed key projects for an environmental sustainability consulting firm in Washington, D.C. He grew up in New England, regularly attending Framingham Friends Meeting for his first 17 years and filling leadership roles with NEYM Young Friends during his last couple of years of high school.
Although he has lived outside of New England for most of the 16 years since high school graduation, he has volunteered as a staff member for NEYM youth programs throughout that period. For the past five years, he has become increasingly involved as a mentor and board member with the StartingBloc Fellowship, a leadership and community-building program for entrepreneurs and social changemakers.
Lucy Meadows, clerk of the BHFH board, thanked Holly for her service and said she's delighted with the selection of her successor.
"Holly will be a hard act to follow," Lucy said, "but we are confident that Nils is the right person to lead Friends House into our exciting new phase.
"Nils brings a strong commitment to social justice and Quakerism, a passion for mentoring, and experience in creating both the vision and the structure needed for organizations to work well."
Said Nils: "I'm excited to return to New England and to join the Beacon Hill Friends House as both a resident and staff member. I look forward to building and deepening relationships with my housemates and the broader Friends House community, and to working together to steward the organization into a bright future."
Nils holds a B.S. in mechanical engineering and sustainability studies from the University of Rochester and a Master's in Strategic Leadership toward Sustainability from Blekinge Institute of Technology in Sweden.
He will take up his new role at BHFH in early June.