Beacon Hill Friends House – Facility Manager Job Description (2023)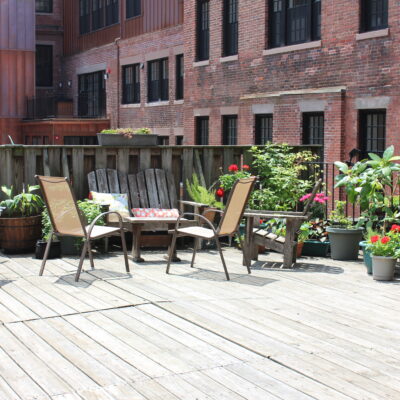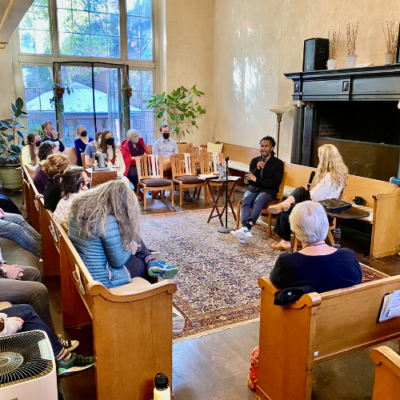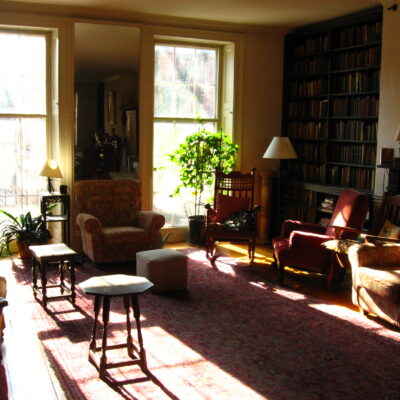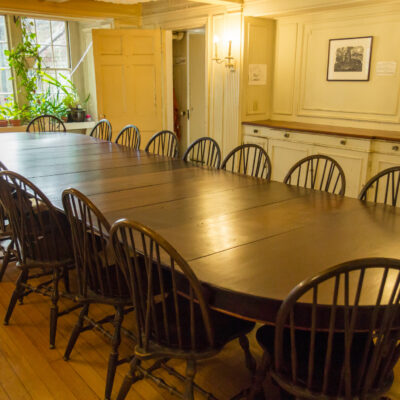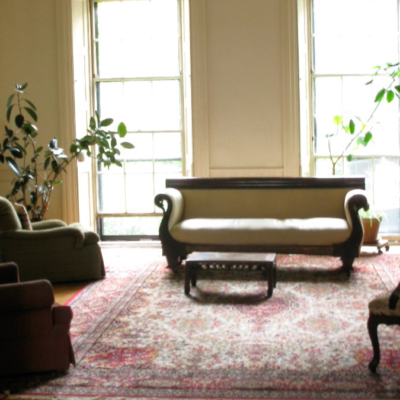 View this job description as a printable document.
Position Summary: The BHFH Facility Manager will lead ongoing maintenance, repairs, and improvements for our beloved historic building in downtown Boston, which supports educational programming and an intentional community. 
Our organization: Beacon Hill Friends House is a Quaker nonprofit organization and intentional community in a 14,000-square-foot historic brick rowhouse in Boston's Beacon Hill neighborhood. We are a multi-generational, cooperative residential community of about 20 adults, grounded in Quaker principles of faith, simplicity, integrity, community, and social responsibility, but open to adults of all faith and non-faith traditions. We also host frequent public educational programs and offer hospitality through the use of our public gathering spaces by outside groups and overnight stays by individuals in two guestrooms.
The Facility Manager will report directly to the Executive Director of Beacon Hill Friends House and work alongside two other full-time staff members and various part-time volunteers.
Expected start date: May 2023
Apply here: https://bhfh.org/facilitymanager-app
Responsibilities of the Facility Manager include:
Coordinating ongoing maintenance: Work with existing vendors and service providers (electricians, pest control, plumbing, etc.). Coordinate with city departments and utilities for building inspections. Maintain a system for tracking preventative maintenance needs and completed tasks.
Performing simple maintenance and repair work: Address building maintenance and repair needs, including one-time issues and recurring or scheduled maintenance. Ensure regular building maintenance is completed, such as building weatherization, outdoor space upkeep, fixture and furnishing maintenance, landscaping, etc. Perform simple repair tasks such as patching walls and repainting. 
Planning & project management for building repair and improvement projects: Identify, screen, and supervise outside contractors and service providers, including for an upcoming $500,000+ renovation to the rear of our building. Help track and update/maintain project budgets and schedules. Preferably, the candidate will have enough general construction knowledge to be able to review and approve contractor invoices. Identify and track capital repair and improvement needs and develop priorities in consultation with the Executive Director and the Board's Building Stewardship Committee. 
Administration related to facilities: Keep track of building conditions, current and planned work, and maintenance requests. Maintain maintenance records and other appropriate building-related documentation for fiscal, legal, and operational needs. Coordinate with residents and other volunteers about care for the building. Track and monitor expenses for repairs, maintenance, and capital improvements in line with approved budgets. Support the Executive Director in creating a capital budget for each fiscal year.
We're looking for someone who: 
Reliably takes projects from idea to action and ultimately to completion
Enjoys working collaboratively and flexibly with others 
Communicates kindly and listens generously 
Is a self-starter and highly organized
Is comfortable with some initial ambiguity – the Facility Manager role is a new one for BHFH
It's a plus if: 
You have 3+ years experience with maintenance, renovations, and/or repairs of buildings 
You have worked with, supervised, or managed building contractors 
You are curious about the way things work, especially when it comes to building systems 
You have experience coordinating and working alongside volunteers
You know your way around Google Drive and can learn other internet-based applications
You have experience living in intentional community 
You are familiar with the Religious Society of Friends (Quakers) 
Time expectations: This is a full-time salaried position, at 40 hours per week (although part-time employment could be a possibility for the right candidate). Some evening and weekend work may be required, especially for committee meetings or to respond to urgent or emergency facility-related situations. This is an onsite position, with the possibility for occasional remote work. 
Compensation and benefits: Our expected salary range for this position is $60,000 or more per year, depending on experience. Robust benefits package includes health insurance, 30 combined holiday and vacation days per calendar year, and employer-paid retirement contributions starting after one year of employment. Residency at the Friends House is not a requirement for this position, but the Facility Manager may have the opportunity to live on-site if interested and if space is available. In this situation, an alternate compensation package consisting of salary, room, and board will be offered.
What's our building like?
Beacon Hill Friends House is housed in a beautiful, aging brick building in the historic Beacon Hill neighborhood, a two-minute walk from the Boston Common park in downtown Boston. It sits on the unceded land of the Massachusett people. With nearly 14,000 square feet of floor area, the Friends House consists of two side-by-side brick rowhouses built in 1804 and designed by Charles Bulfinch (the architect of the Massachusetts State House and the dome of the US Capitol building). The houses were combined into a single residence in 1920 by the family that then owned them; this family donated the building in 1957 to become the Beacon Hill Friends House, a nonprofit organization set up to operate a community residence and center for learning, grounded in Quaker values and principles. The house is five stories high and has a single-story rear extension that is topped by a roof deck and flanked by two courtyards. Inside the Friends House are 19 resident rooms, two guest rooms, seven full and two half bathrooms, three stairwells, and many shared common spaces including two kitchens, a library, a parlor, a TV lounge, and more. We have a Historic Structures Report completed in 2000 and a comprehensive Conditions Assessment completed in March 2023. 
Nondiscrimination Policy: Beacon Hill Friends House is an equal-opportunity employer. We strongly encourage and seek applications from women and non-binary individuals and from people of color including bilingual and bicultural individuals. Applicants will not be discriminated against because of race, color, religion, sex, national origin, ethnicity, age, disability, sexual orientation, gender identity or expression, or any other characteristic protected by law.
Interested? Here's your next step: 
Fill out the short application, and upload your resume and (optional) cover letter, at https://bhfh.org/facilitymanager-app. We are accepting applications on a rolling basis, with priority given to applications received by Friday, March 24, 2023. 
If you have any questions about the role, you can either email us at search@bhfh.org or call (617) 227-9118 – we'd love to speak with you. You can also learn more about the Beacon Hill Friends House at https://bhfh.org.