Housie Action and Service
December 14, 2022 | Connor Rohwer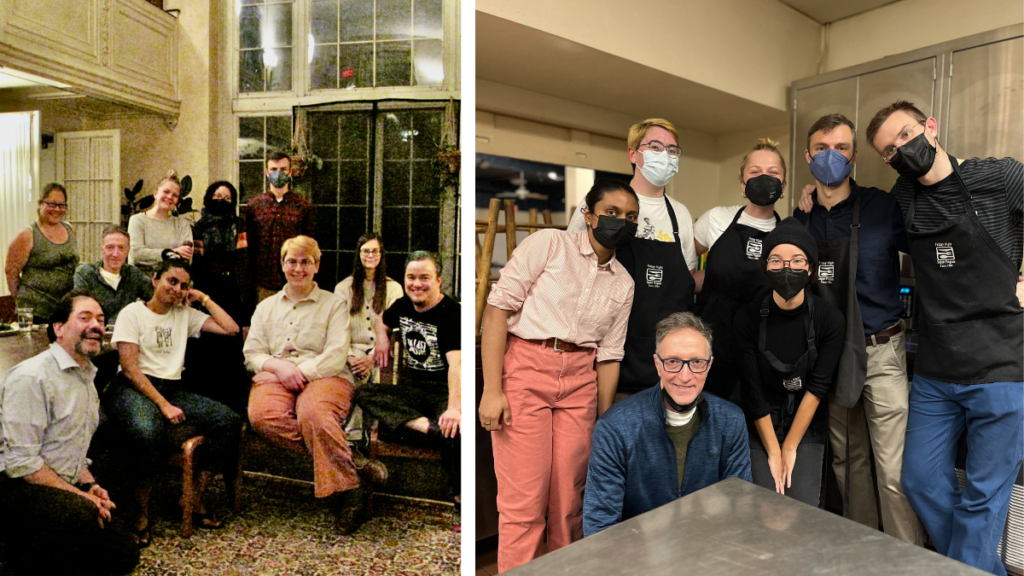 For those who don't know me yet: my name is Connor Rohwer, and I am one of the Program Fellows here at Beacon Hill Friends House.
Part of my work as a Program Fellow has been to support launching our Housie Action and Service committee — a committee of house residents that creates opportunities for our community to be more involved in the greater Boston area,
both taking direct action to support those in need and engaging in more advocacy work to help create the more loving world we all want to live in.
This Friday, I had the great pleasure of joining several of my housemates in volunteering for the Friday Night Supper Program, which is housed at the historic Arlington Street Church (which visitors to Boston may know as "the place with the Tiffany windows").
The Friday Night Supper Program (FNSP) has been in existence since 1984, and its mission is to provide delicious three-course meals, in a dignified setting, for anyone in need. Through FNSP, over 100 meals are served every Friday! Our work as volunteers included plating meals, busing tables, and cleaning dishes. We made small contributions, but together, with other volunteers and staff members, we were able to provide a meaningful service to our community.
Volunteering with FNSP was, frankly, a joy. Whether it was chatting with guests, learning new busing techniques from seasoned volunteers, or deepening connections with fellow housies, my usual grumbly self felt a little more hopeful at the end of our shift.
My housemate Judah said it well: "volunteering was an opportunity to do something tangible for others and to spend meaningful time together as housemates." What more could you ask for?