Program Fellows Update
January 27, 2023 | Eva, Micah, and Connor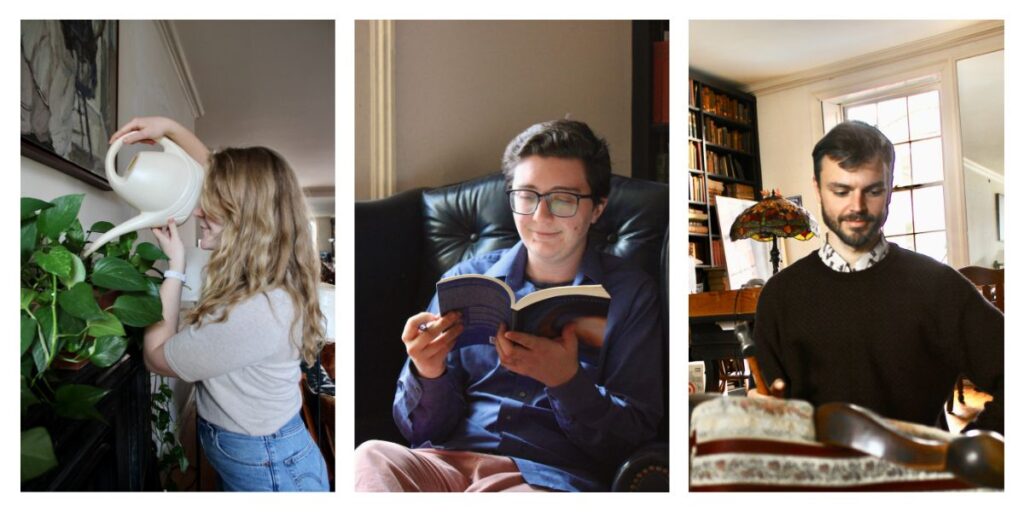 It's your Beacon Hill Friends House Fellows here – Eva, Micah, and Connor – and we are excited to share some reflections about finding ourselves in the middle of our fellowship. It is one of the gifts of this experience that we aren't just grinding our way through, but are actually able to reflect on our time so far as we envision where we want this work to take us.
It's been special to have this process be individual and interpersonal – we have writing exercises that allow us to reflect on our own journeys in ways that let us have meaningful dialogue with each other. This is also an opportunity to think more deeply about how we show up in the house – with the responsibility of supporting this community as part-time staff members and residents.
Like the fellows and staff before us, we're navigating the joys and challenges of living where we work. It's helpful to be finding the balance around how we want to use our energy, gifts and capacity together. Each of us have found joy in the skills we began cultivating, whether we were facilitating programming, supporting the care of the building, or working on ways to engage the Quaker peace ministry. We are excited to continue sharing these projects with each other, and all of you throughout this year.