New residents and a bustling fall!
October 10, 2023 | Jennifer Newman, Executive Director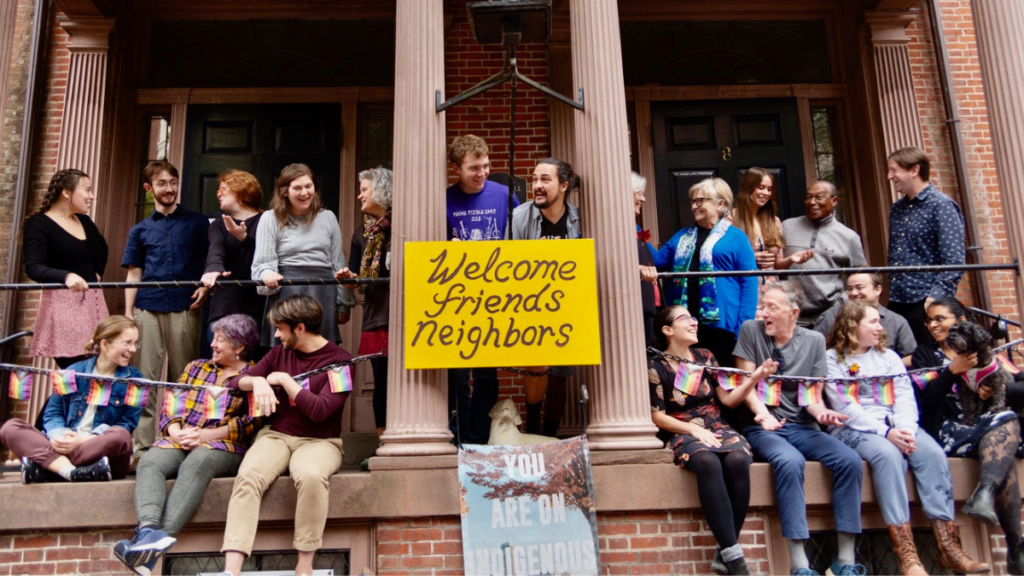 Dear Friends,
Things have been bustling at Beacon Hill Friends House this fall! I want to share some of what's been going on with you all:
Six new residents are settling into life here!
We have started up our Fall programming, last weekend running two Vocational Discernment Workshops and continuing our MIDWEEK: Experiments in Faithfulness series.
More groups are continuing to use our space — we have hosted a leadership retreat, multiple dances, and many book group sessions.
We welcomed time for connection and reflection:
We kicked off our "homecoming" themed House Retreat on Sept. 29. Residents answered questions about community and belonging over dinner, and ended the evening with a dance.
On Sept. 30 (in the middle of House Retreat), we held a joint workshop for residents, staff, and the BHFH Board of Managers. Led by Susan Loucks, we explored different decision-points/questions on the minds of each group, and how we would all like to participate in holding these decisions.
The board finished the day with its September meeting. Residents finished the day with an activity about sharing their gifts and what they might want to let go as they enter into this new season.
In this full season, we would also love to welcome you! Below, you will find ways to engage with BHFH in the coming weeks. We hope to see you soon!
In Light and community,
Jen Newman
Executive Director